For visitors from around the world, and a content delivery network allows reducing the loading time of your page. And you may receive those benefits without spending a single penny with one of these free image CDN providers listed above.
Using WordPress image CDN is a trend nowadays. So,
In this article, we will break down the best free image CDN for WordPress. Through these WordPress image CDN, your media and other static files can be served from a global server network for free.
What is Image CDN?
Image CDN is a content delivery network that serves your website's images to your visitors from the nearest CDN server. That gives quicker asset delivery & a better user experience.
Also, some of the CDN services are giving real-time WebP conversion that reduces image size up to 30% too.
Does Image CDN Provide Device-Based Optimization?
Yes, Image CDN uses device identification-based image optimization for each particular user before CDN served files are delivered.

Let us give you an example, suppose you are running a mobile device & your dude is running a Laptop & visits the exact same WebPage, the CDN service will serve a small (Height & Width) version of the images that are used on that page for your Mobile. And your Dude will be served the larger image for his big screen.
Read Also:

 Best Free Plugins for WordPress 2021 (Number 7 will Shock you)
Here we are mentioning the most powerful free image CDN for WordPress:
Optimole:
Undoubtedly, the Optimole Plugin is the most popular (by rating ratio) and free image CDN plugin for WordPress sites. Even Brain Dean's Top free plugins for WordPress Websites also marked this as "one of the must-have plugins" list.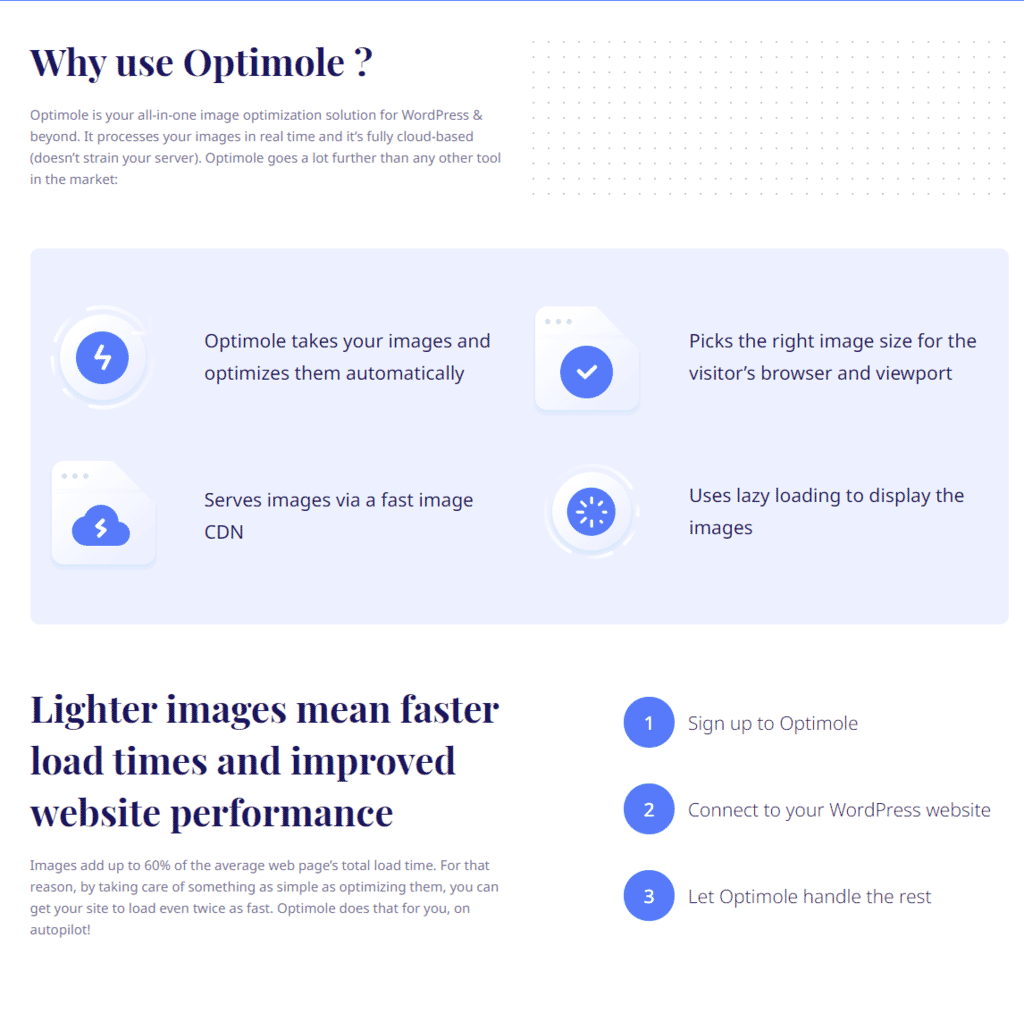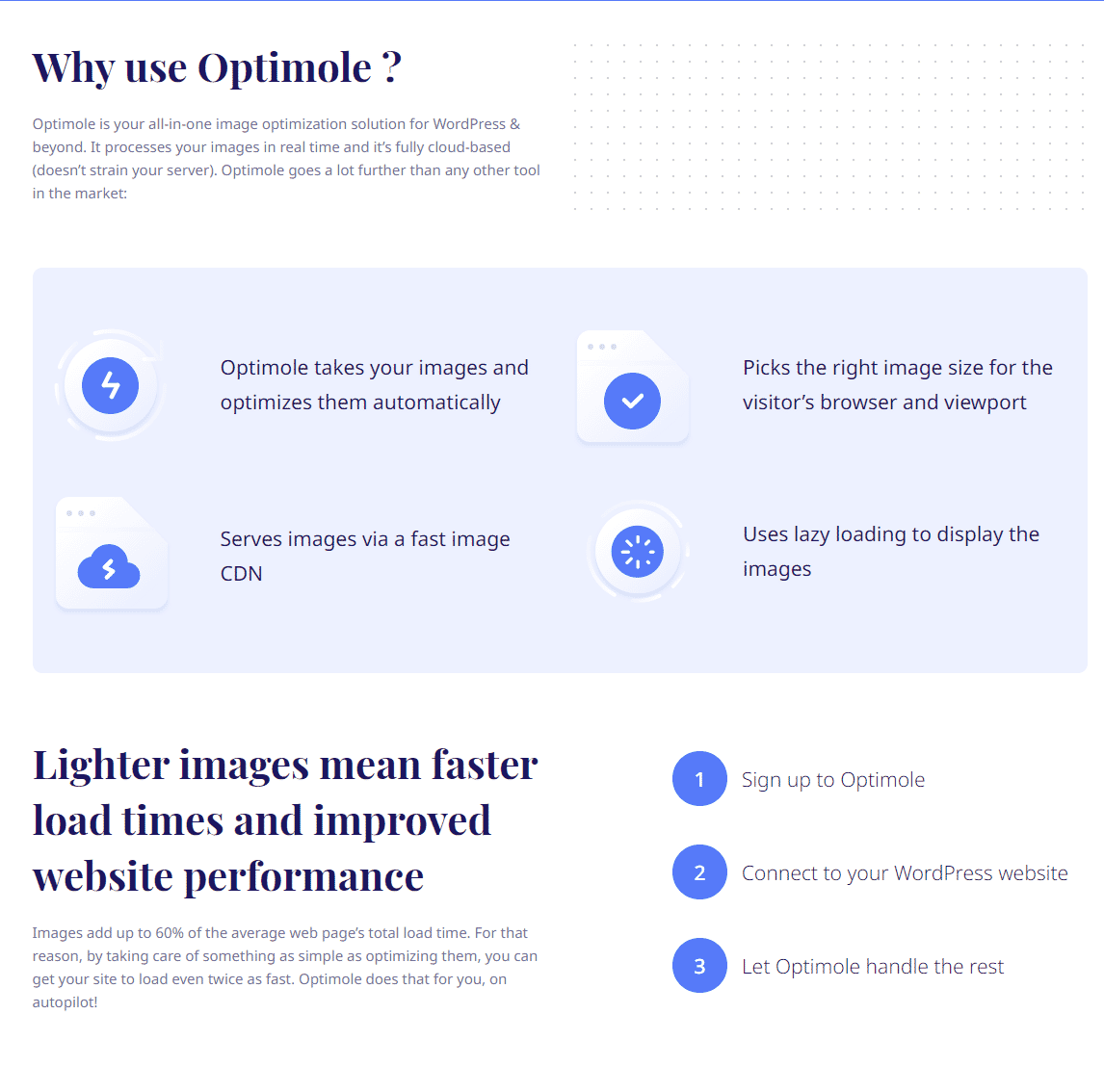 The best thing is Optimole provides you free CDN from Amazon Cloudfront, which are situated in more than 200 cities around the earth. Surely, that will make your assets deliver faster than before.
Optimole has all the features that are needed for image optimization checklists. Including –
Lazy Load
Image Placeholder
WebP Convert (Also Retina Images)
Global CDN
Image Resize
Gif to Video Convert
Video Tutorial of Optimole WordPress Plugin:
ShortPixel CDN
If you ever tried image compression or image size reduction plugins, chances are you heard about the plugin ShortPixel at least once.
That same brand launched half of the dozens of plugins for WordPress users to manage their assets in a better way.
However, this time we are gonna talk about ShortPixel Adaptive Images (also known as ShortPixel Ai).
Secret: ShortPixel CDN reduces HTTP request & increase speed dramatically!!
ShortPixel Adaptive Images Plugin is free & easy to use. This is an all-in-one image optimization tool that has a great CDN feature that has more features than any other free Image CDN for WordPress. All you need to use this Image CDN is to sign up & add your domain to the ASSOCIATE DOMAINS list & installing the Plugin on your WP-ADMIN dashboard.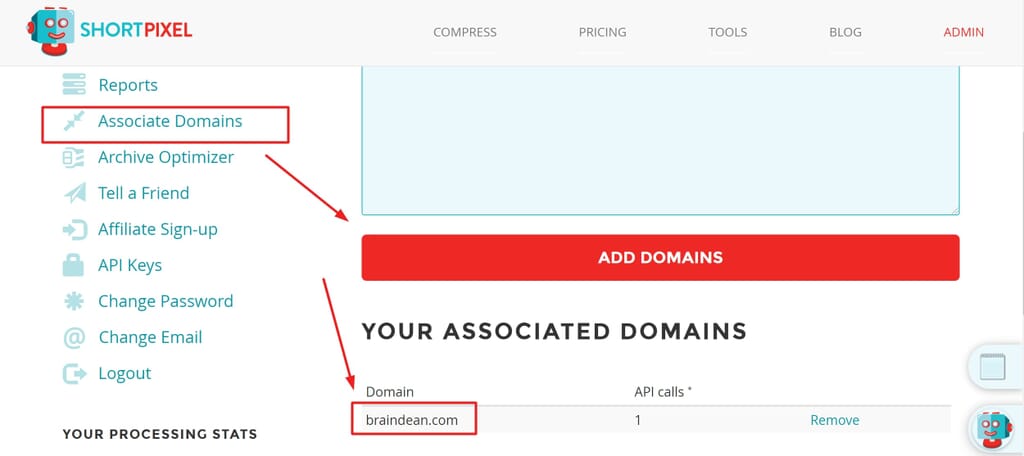 Image management features of ShortPixel Ai:
Display properly sized Images
Serve smartly cropped Images
Real-Time optimized image
Image CDN with instant next-gen WebP & AVIF formats (if the browser supports it.)
SIRV Image CDN
Sirv – the most systematic image CDN and optimization plugin for WordPress – will help you speed up your website and improve your SEO.
Resize, compress, and serve images in the best image format automatically via the fastest global CDN.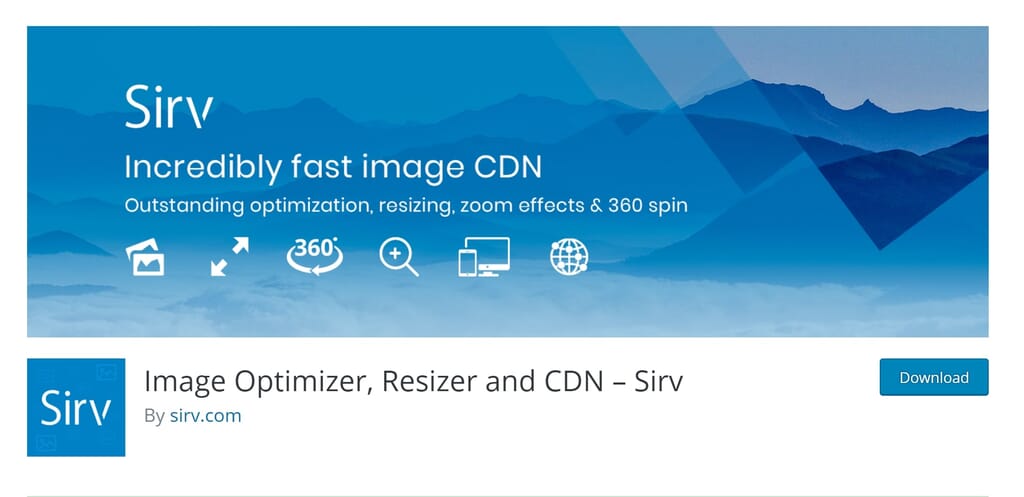 Why SIRV Image CDN is the Best + Free Image CDN for WordPress?
Amazon S3 (fastest) Image CDN for your WordPress Site (Fit Users Screen)
Automated Image Resize
Automatic WebP Serving
WooCommerce Friendly
Advanced LazyLoad Feature
Protect Images by Backing Up (Unique)
360 Spin on 3D Model for eCommerce Stores (Demo Here)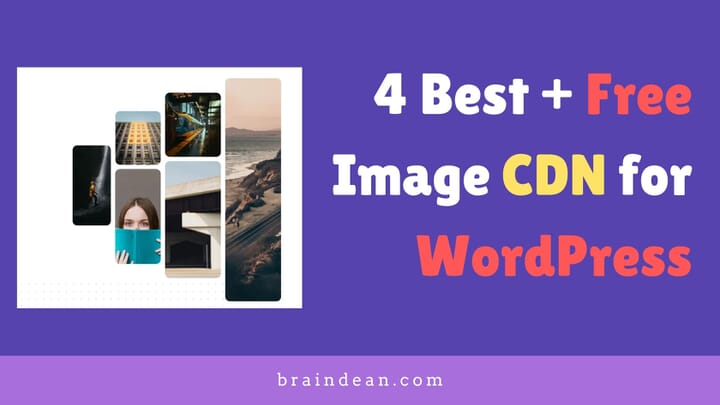 Is WebP Better Than JPEG?
WebP is a lossy and lossless compression image format that also supports animation and alpha transparency. Google created it. Surprisingly, it offers the same image quality as a JPEG while being 30 percent less in file size.
Sirv is smart enough to keep your web browsers supported in the smallest feasible file format. This is normally WebP for Chrome & Opera. Another explanation is when you install the Sirv plugin for WordPress, your site will start load faster immediately.
It's all 100% automatic. Add lazy loading and responsive pictures and you have really the greatest potential WordPress picture distribution system.
Photon CDN
Photon CDN (also known as Jetpack Site Accelerator) gives you the most popular as well as free image CDN service for WordPress websites. The best thing is this CDN has no usage limitation.
Though Jetpack, one of the most popular WordPress plugins, has various types of features, the users mostly use the CDN service and Lazy Load functions as image optimization tasks.
Image Management Features of JetPack:
Image CDN
Static File CDN
Lazy load images
Image Engine CDN
Image Engine is giving free and up to 100 GB free image CDN for WordPress users. So you can take a smart look at this tutorial:
So, Why Use a CDN for Your Images?
Image CDN reduces the load time for your valuable visitors. Every second is important here. According to Google, each second slower loading losses 27% conversion.
Even if your site is non-eCommerce, another news from Google is, Faster Loading web pages rank higher.
So, I hope you liked this post about Free image CDN for WordPress. If you are a newbie in WordPress then check the article by Team Brain Dean titled: 17 WordPress Tips and Tricks That Nobody Talks About [UPDATED]
Feel free to make comment below, I reply.