Would you like to take advantage of your website and stand out in front of your competitors? There is a lot of competition so you need to ensure that you take full advantage of your wordpress website. This is why we are gonna recommend these important WordPress Tips and Tricks for 2021 in this guide.
Do WordPress Tips and Tricks Really Works?
WordPress is the world's leading Content Management System. Recent studies say it supplied approximately 58% of all websites that are served on this planet. Because of its user-friendliness, security, and high customization facility, WordPress is attracting more new users at an incredible speed. So, if you want to get the most of this WordPress CMS, you should customize, secure, and make a better user experience friendly to your viewers.
In this guide, we will talk about more than 17 WordPress Tips and Tricks That Nobody Talks with you but which really works in 2021.
We will discuss the best free SEO plugin for WordPress that provides all the premium features of the so-called most popular WordPress SEO plugins.
We will see a completely new Webmaster Tool (not that Search Console which you are thinking about), You can find out all the technical SEO stats, your all the ranked keywords, a whole list of referring domains, backlinks all the things you want about your website.
Best Plugin for Security that will make your door Invisible for malicious attempt makers (Hackers).
Plugins that block your suspicious User Ban for a while. and a lot more.
If you apply these smart and unique practices, you can improve your site's performance, security and upgrade it to the next level.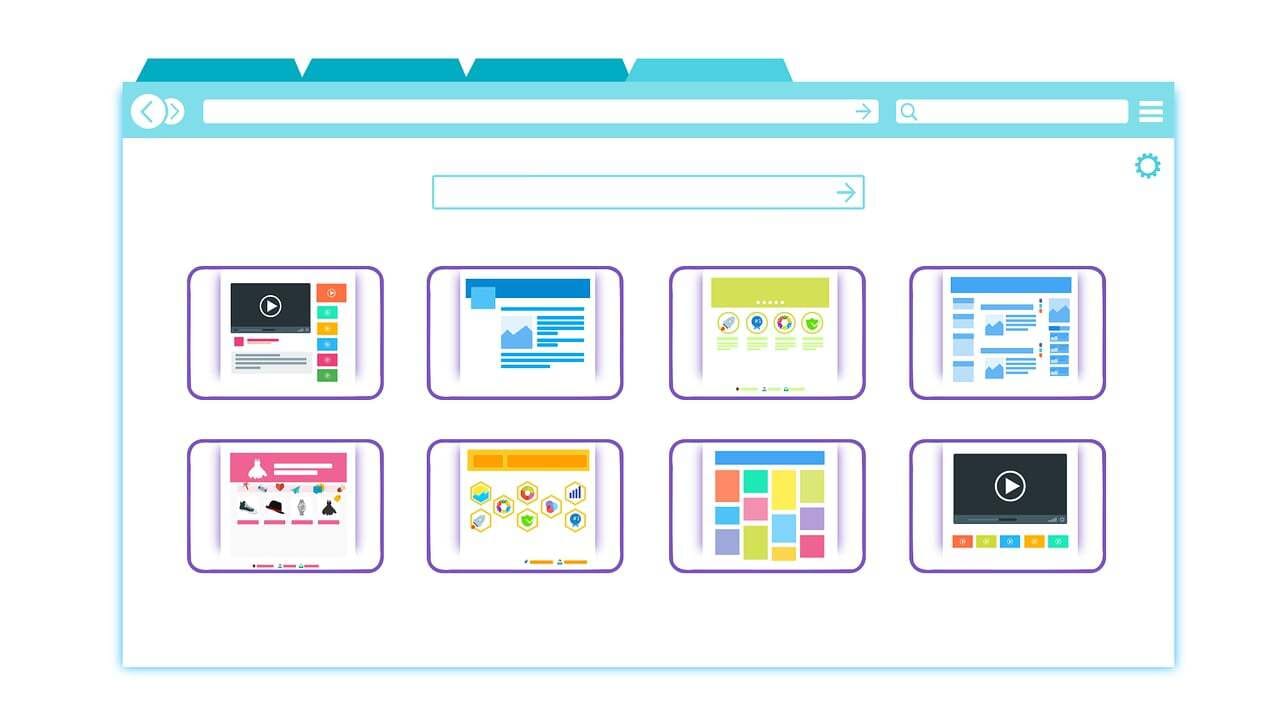 Checklist for WordPress Tips and Tricks 2021:
We have grouped these tips and tricks into various parts to help you customize in various ways.
Let's begin the journey.
WordPress Tips and Tricks 2021 for Security
1. Change Your Log in Address
You may find hundreds of thousands of WordPress buddies recommending you to use security plugins like Wordfence, iTheme Security, Cerber, etc.
Surely they give you much better protection from Malware and Other bots.
But the most dangerous thing might be happened to you by the hackers.
Because they know where is the gate to reach your admin dashboard!
https://yoursite.com/wp-admin/
Yes, still now millions and millions of websites still use this default admin link. Which makes your site risky.
I always recommend the WPS Hide login plugin to change the URL. Like;
https://yoursite.com/aksissg/
By the way, if any spammer enters yoursite.com/wp-admin dashboard he will redirect to a 404 page automatically.
Here is the STEP-BY-STEP process (Screenshot) :
Step 1. Search "WPS hide" on the "Add New" plugin page


Step 2. After installing & activating, you will see this.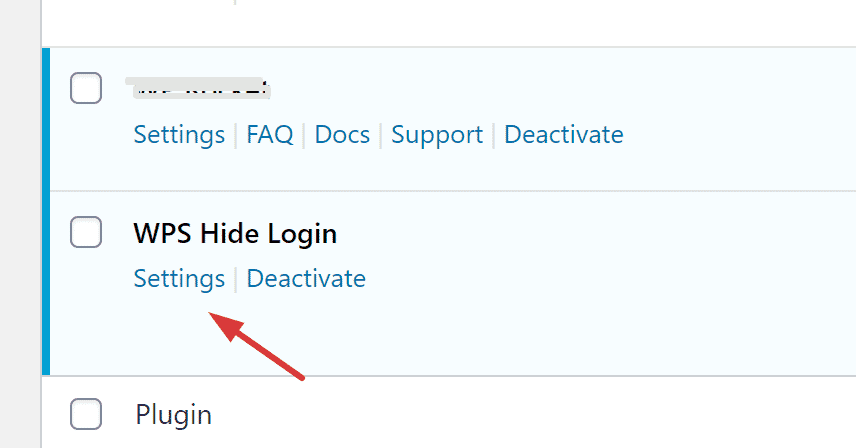 Step 3. (The final step) Type what log-in URL you want. and what page will be redirected to, when someone enters yoursite.com/wp-admin .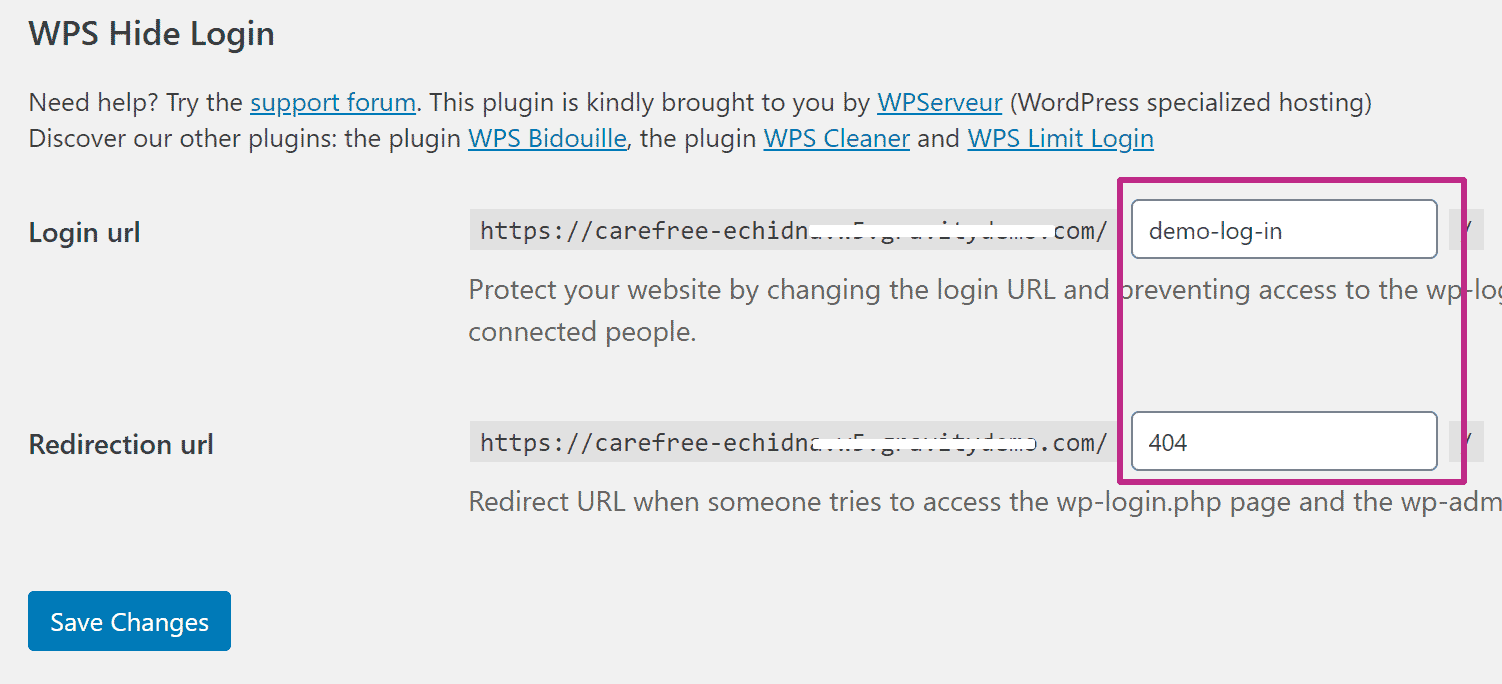 After completing the steps, check your yoursite.com/wp-admin/ from a different browser or incognito tab. see the magic of WPS Hide Login.
2. Limit Login Attempts on Your Site
One of the most irritating issues of WordPress is, it allows admins to input their admin passwords as many times as they want. That's why, hackers are trying to crack wordpress websites all the time, they attempt wp-admin login with random usernames and passwords as much as possible. they may try to attack your admin dashboard by using various scripts that enter different variations of usernames & passwords until your website is being hacked.
To rule out the conditions, you may restrict the number of unsuccessful login attempts per person / IP.
For example, after five unsuccessful login attempts, you (as an administrator) create a rule that this user / IP will be locked for 24 hours.
If anyone has more than 5 unsuccessful attempts, the platform will block their IP for a short period of time depending on your settings. You should do it for 5 minutes, 15 minutes, 24 hours, and much longer.
To manage this, Brain Dean prefers to use Login LockDown plugin because of this easiest setting options.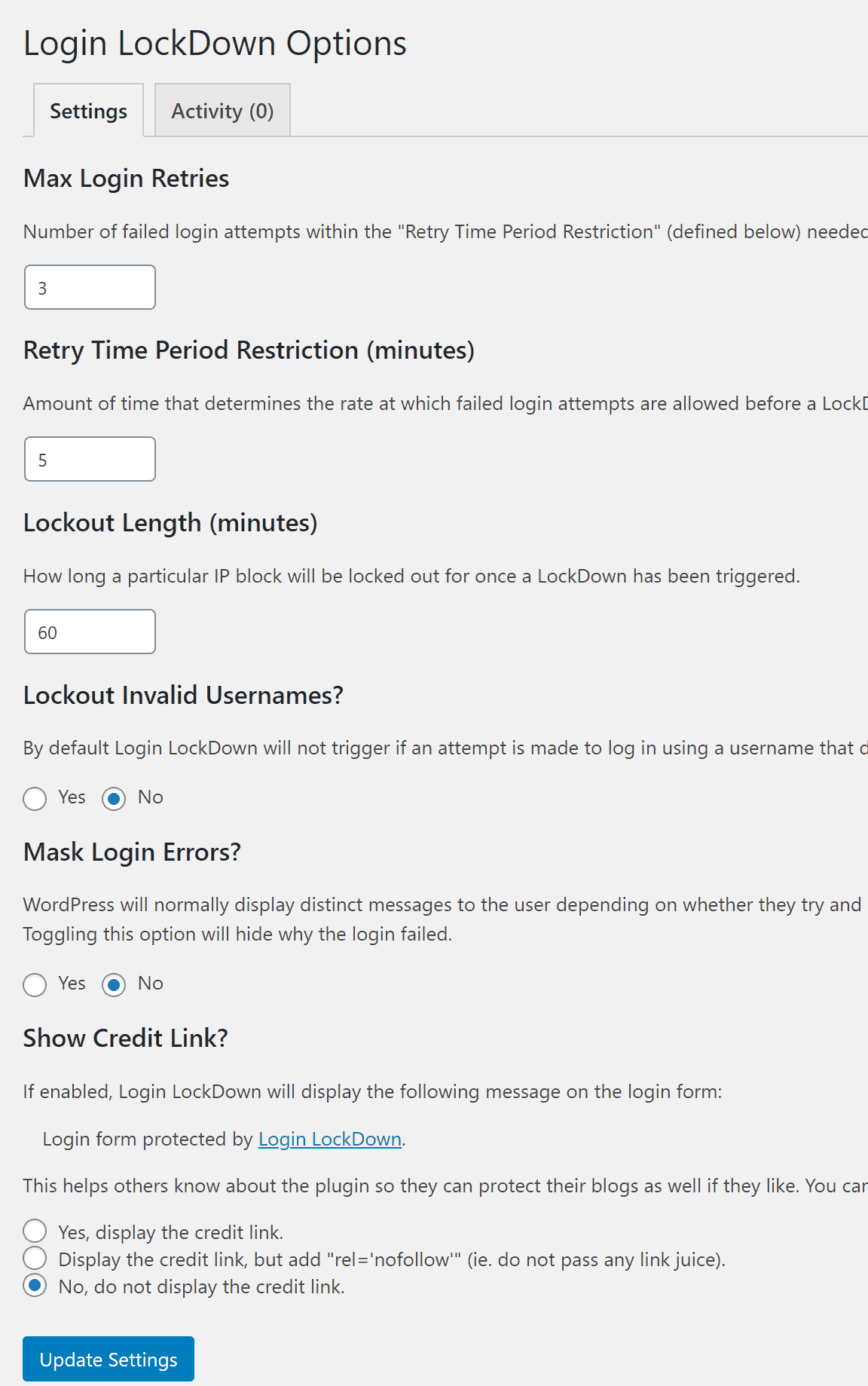 3. Schedule Backup your Complete Site
You may follow a lot of wordPress tips and tricks in 2021, for your website. You made your site super user-friendly, with great speed, perfect SEO setup, but suddenly your server crashed, or mistakenly your all data from cPanel just removed! then what happens? Wait, No need to think now (Truth is, I don't wanna think).
Backing-Up the database + All WordPress files by maintaining a scheduling time protects your site from most threats, including website hacks and server crashes. You can safely recover the database with the backups, and prevent your headaches.
You can export, import, and save your files. It's very easy. So you can conveniently import this backup if you have a problem with your website.
You can find a bunch of free and premium plugins to automate this job for you. I recommend using UpdraftPlus or WpVivid Backup plugin.
You might still make your own manual backups, but using a backup plugin is infinitely faster, easier, and safer. Life is busy enough! With these awesome plugins, you can simply "set and forget" and schedule automatic backups to save time, work, and trouble.
UpdraftPlus backup plugin interface:
Settings Page:
WordPress Tips and Tricks 2021 for SEO
4. Use Rank Math SEO Plugin (Not YOAST)
Having a website that is optimized for SEO (Search Engine Optimization) is vital to any company. That's why, apart from having an SEO-friendly theme, we also suggest using WordPress SEO plugin.
There are a lot of choices out there. Yoast SEO, All in One SEO Pack, or SEO-Press.
But our team recommends you use Rank Math SEO, not Yoast or AIO SEO Pack! Why? What makes Rank Math so special?
Yes, if you are a beginner in wordpress, chances are you are using Yoast SEO plugin. Most people use this SEO plugin because this has fewer options and a better user-friendly interface on settings.
Also, it is used by over 5 Million users. But if you want to get the most from WordPress, You need to shift Rank Math from others.
Because the Rank Math free version has more features than Yoast SEO Premium Package. (Did you know that?)
Here I am demonstrating the features that Rank Math has and Yoast doesn't.
These tools of Rank Math evaluate your content and recommend changes, as well as support you with more technical issues. This Plugin will make your SEO Practices easier for Blogging. (This may be your best WordPress tips & Tricks point if you can use it)
5. Display Random Posts on Sidebar
Displaying Random Posts in the sidebar is a very good practice for bloggers and content marketers. Even it works very well for news sites.
For bloggers or case study publishers, random posts in the sidebar can make more clicks to those particular articles.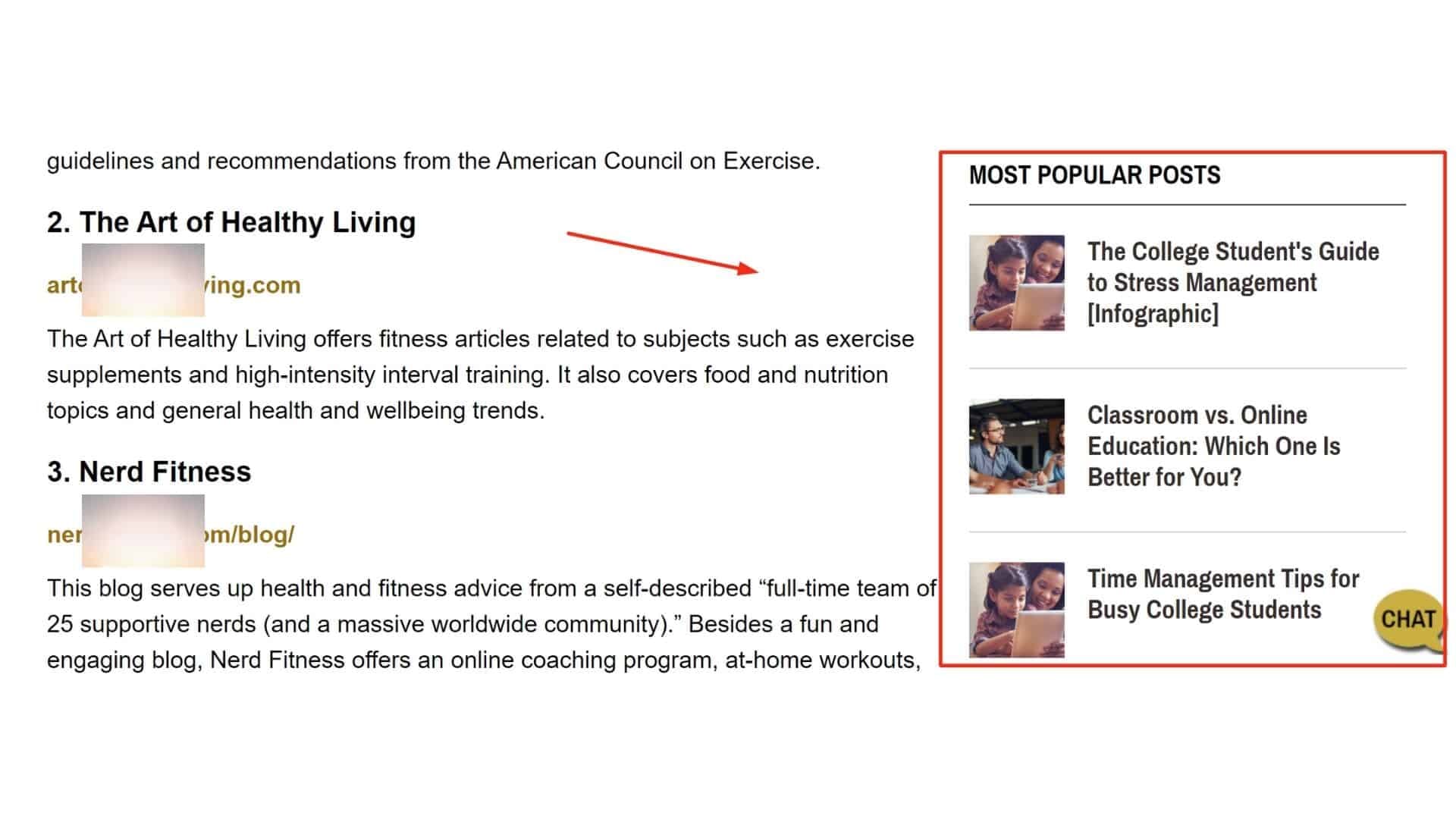 How? Let me clarify that. Does it ever happen that you are reading content and after the middle of the time you noticed an Interesting Headline, and instantly that particular article got the attention of you & opened that in a new tab?
That's how this works.
6. Display Latest Comments on Sidebar
Just like, Displaying Random Posts in the sidebar, recent or random comments can also catch your visitors' attention. If a visitor reading content about WordPress tips and tricks on your blog, and suddenly in sidebar widgets he noticed,
"Jessica Chastain commented on – 3 things you must-do if you are Running WordPress Site"
Have you got my point?
7. Image Resizing + WebP
If you've got a food blog, chances are that your pages will be packed with High quality and beautiful photos. Which is awesome! What's not so awesome is that high-resolution images have huge file sizes and can slow down the loading speed of your website.
Slow page loading is not just an unwanted experience for your consumer (reader) but also a negative ranking factor for the Google search engine results.
So I'm going to show you what I personally do to resize, compress and serving WebP (Which is also known as the Next-Generation format of online images, this can compress the same png or jpg image 25% smaller without losing quality).
Look, What google PageSpeed Insight says about WebP: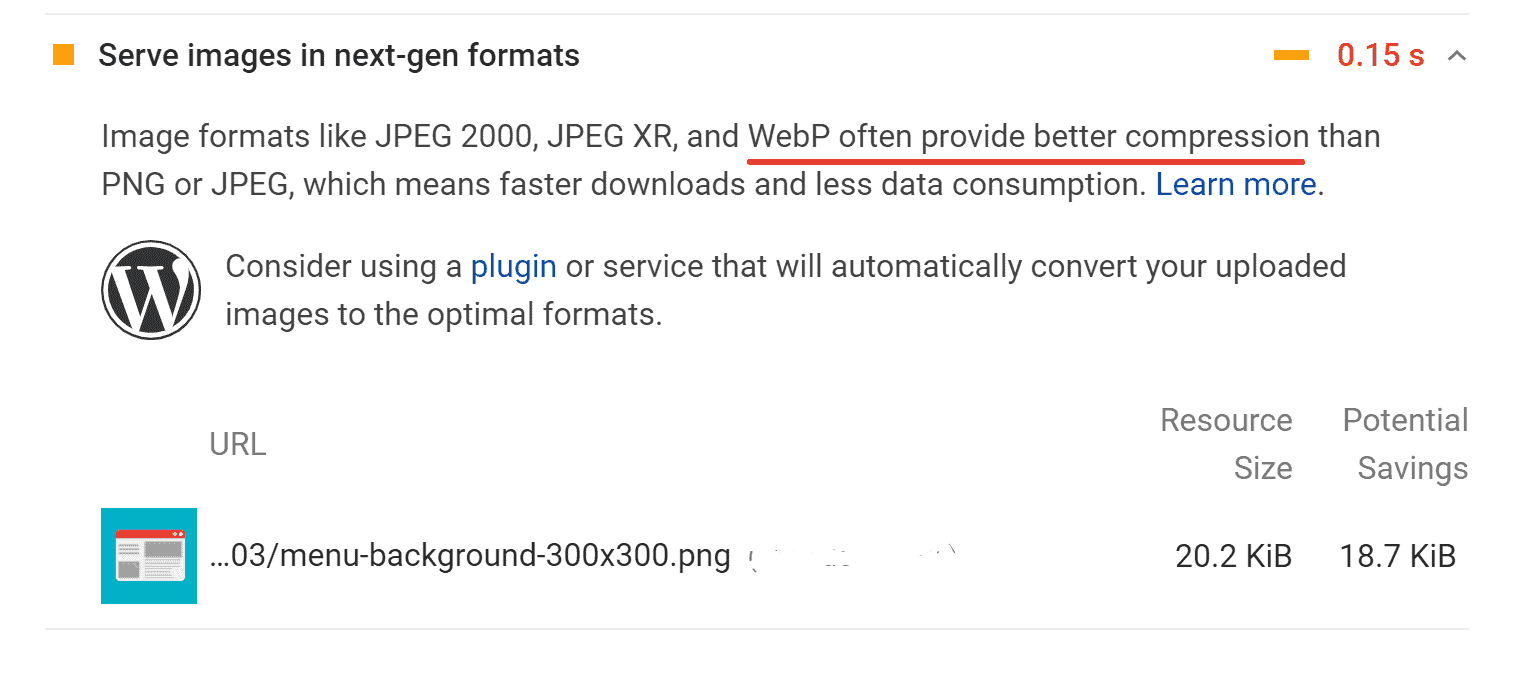 Here I recommend Shotpixel image optimizer Plugin to do all of the tasks at once. I prefer to watch this video tutorial:
(By the way, Shortpixel free plan gives 100 image optimization monthly, but if you get any referring Link like This, you will get one time free 100 credits image optimization quota for free.)
8. Use SEO-friendly Permalinks
Permalinks are enduring URLs for your individual blog entries, forums, and other archive pages on your WordPress platform. Custom permalink is simply a URL structure added to a single WordPress website without changing the rest of your URL structure.
The WordPress system comes with a Search engine-friendly URL structure that helps you to use a simple URL structure for both users and search engines.
For example:
https://yoursite.com/wordpress-tips-and-tricks/
This is even more than the URLs of the old days:
https:://yoursite.com/index.php?p=536
You can change the permalink structure by visiting the Settings » Permalinks tab.
9. USE image CDN (Optimole)
Are you tired of image Optimization tasks before publishing each article?
Want to get rid of Image Optimization? Here is my only recommendation: Use the Optimole Image optimization plugin. That's it. It will automatically care your all the past and future uploading images.
One of the most powerful features of this fantastic plug-in is Free Image CDN. Yes, it is totally free for you. This Awesome service is being provided through Amazon Cloudfront CDN, which servers are situated in 200 cities all around the globe.
Even, not only CDN, This plugin has all the amazing features that others plugin does (Even, Optimole does better).
The key features of Image optimization & Lazy Load by Optimole are –
Smaller images. Same quality
Fully automated; set and forget
Supports all image types
Supports both Retina and WebP images
Cloud image library support
Serves images from a global CDN for free
Optimizes based on the visitor's actual device (no more guesswork and width
estimations)
Full support for page builders like Elementor
Lazy load without jQuery (better)
Fully functional free version (we have paid plans as well)
And, to get the tutorial, I recommend following this:
WordPress Tips and Tricks for Website Performance
10. Manage Comments and Avoid Spam
Every WordPress website for blogging, news, or e-commerce must have a comment system. It makes your blogging or news site a better user experience. These build a community with your blog site and your viewers.
But here is a piece of bad news, research says almost 80% of WordPress sites are affected by spam comments that are made by the bots. These comments may affect your Domain Authority too.
How? Because, Google doesn't only care about your content, but also your comments. You may lose your domain authority by having spammy comments and links. so, the best to prevent them from the root.
YES, to prevent them you should use the most used WordPress plugin named Akismet Spam Protection, which is being used on over 5 Million websites.
You can see the step by step tutorial Of Akismet Spam Protection (2021) Video Tutorial here:
11. Use Google Analytics for WordPress
One of the tools needed for every WordPress website owner is Google Analytics. It helps you to see in which way your users are coming to your website and what they do.
even, it will show you how much time a user spends on your particular blog or article, your visitors' bounce rate, their countries, devices, and hundreds more.
You may set up Google"s official WordPress plugin (Google Site Kit) to set up and view reports. but my experience says Site Kit may slow down your sites!
That's why I  recommend using the MonsterInsights plugin. It is the easiest and one of the most popular ways to use Google Analytics. You can insert the Google Analytics code into your body tag automatically, by this plugin.
For the Monsterinsight Plugin setup video tutorial, I prefer to watch:
12. Ask Your Audience to Subscribe
Collecting the email addresses of your visitors might be very useful if you want to get permanent traffic just through email. even if your content does not rank on google, still you are gonna get tons of visitors if your email is very catchy & simple.
Here is an example of a highly engaging newsletter (or, Email marketing)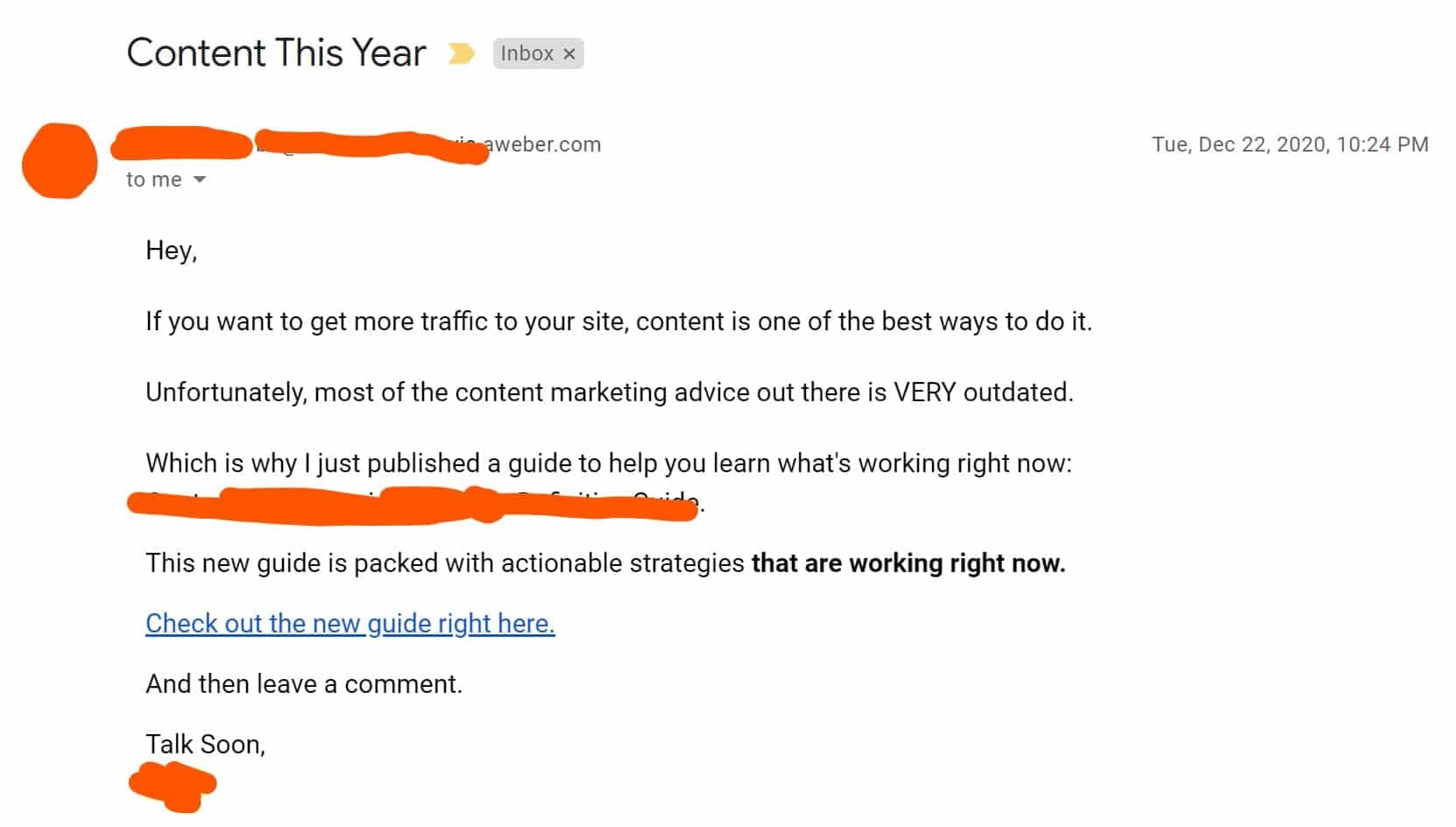 so, ask them to give their email address before leaving your site. I personally recommend Mailchimp for sending bulk emails to your visitors.
You can read this to learn the techniques of how to ask for email addresses in a smart way here: 16 Easy Ways to Collect Email Addresses — Expert Tips
Essential + Technical WordPress Tips and Tricks 2021
13. Backup Before Any Risk
Before every update of your theme, Caching Plugin, Redirect plugin, editing cPanel's file, or anything that feels risky, you should take a whole site backup. No better choice there. This is one of the important WordPress tips and tricks, Everyone should follow.
14. Check For Broken Links
If you are running a WordPress website, Chances are you are familiar with the "404 Page not found" page. They are considered dead links and are a popular issue on virtually any website. While it doesn't sound like a massive issue, but still it can give your search engine appearances a serious pain.
If you're concerned about your site and want to stay on the first page of Google, broken links will destroy your all hard works on SEO.
But don't worry, I'm going to share how to keep your eye on your broken links and repair them quickly.
Step 1: Install and Activate this Broken Link Checker Plugin
Step 2: Click "Broken Links" under the "Tools" section.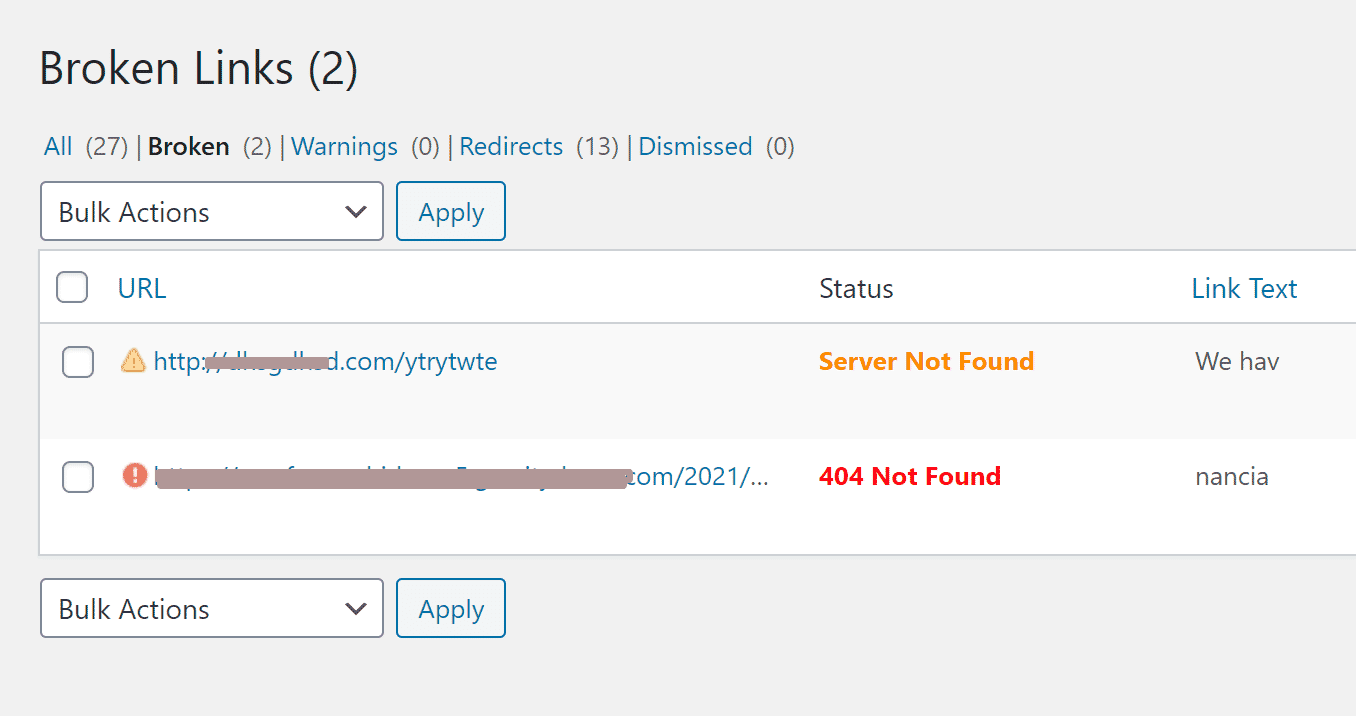 Step 3: You will get the whole list of Dead Links that are living on your site. On which page & anchor text everything I a single look. Just take action by selecting one by one.
Our team suggests you redirect them to a related page on that topic. You can redirect or change that Broken Link to a new URL by the same plugin. Enjoy!
15. Add Your Site to Ahrefs Webmaster Tool
Ahrefs Webmaster Tool is a completely free SEO tool that helps to monitor the Website visibility of your blog and helps to fix any errors that may affect the overall performance of your website.
This free tool from Ahrefs crawls your website in a scheduled basis and show your all technical report and advanced level SEO Performance so that you can fix it one by one.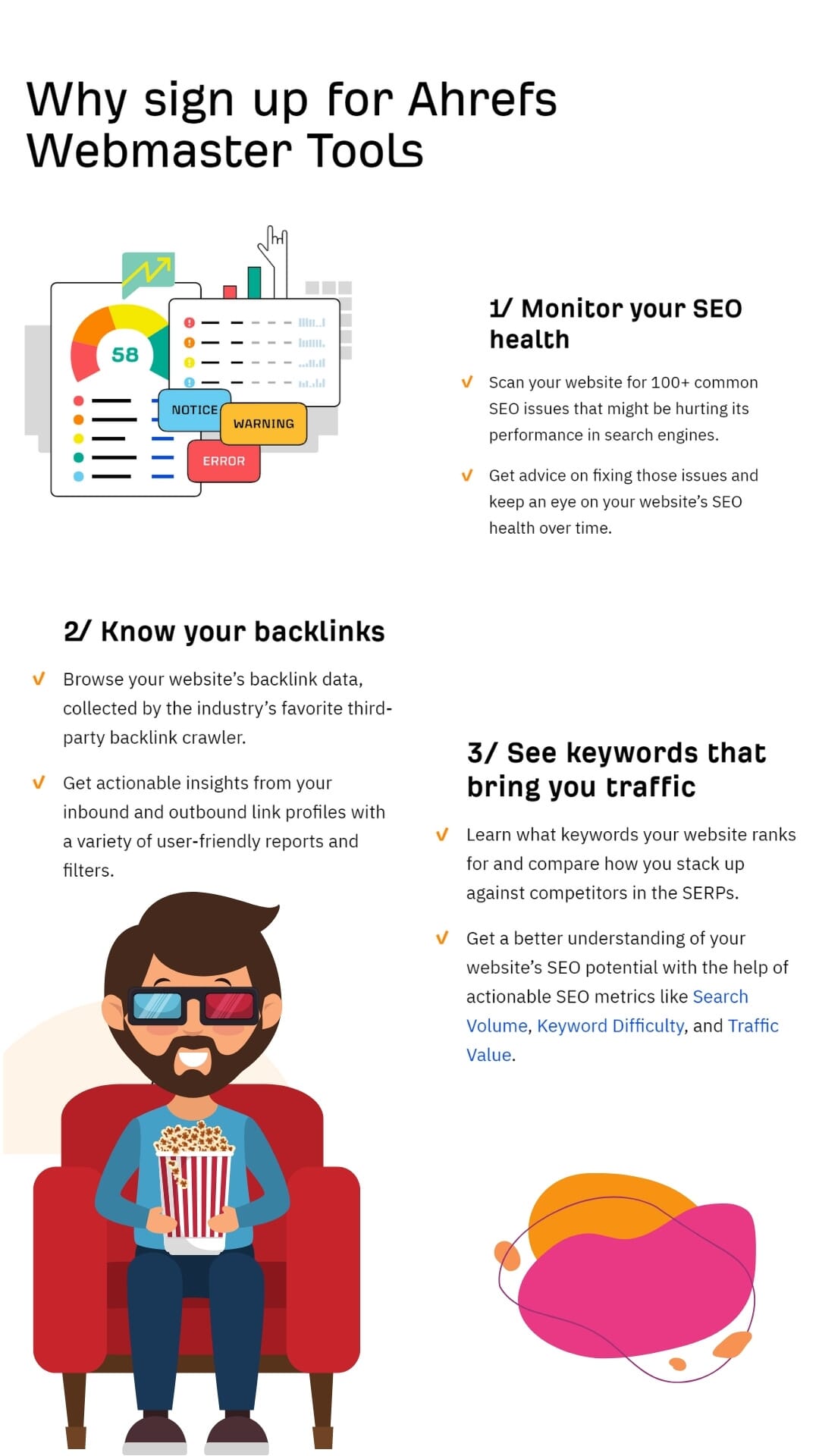 Some of the key features of Ahrefs Webmaster Tool are:
Organic Keywords
Health Score
Referring domains
Disavow links tool
Backlinks
Organic Traffic
Domain Rating
Here is a preview image of an Ahrefs Webmaster Tool demo:
16. Add Facebook Comments
Adding Facebook comments on your wordpress site very much effective for bloggers. We all know that Facebook is now the largest social media platform in the world. This advantage can be taken by you too. After adding Facebook commenting system below each article, the viewer can comment on your article without typing his own name, mail address, etc.
That can give a much better user-friendly experience to your visitors. + as a Bonus facility, you will never get any spam comments for a decade! Because Robots never use Facebook.
17. INCREASE THE MEMORY LIMIT, MAX FILE SIZE, Max Execution Time
Many theme and plugin demand more memory limit, more execution time, more file size limit to run their tasks smoothly. And if you don't increase your limitations, then you may face some problematic situations to run your site. To avoid this issue, you should increase the memory capacity.
Just open the wp-config.php file in your cPanel file manager' (or Web hostings root folder) and enter the following line of code:
define('WP_MEMORY_LIMIT', '256M');
To do increase all the upload size or time limitation Through adding code in the ".htaccess" file, just copy these lines and paste at the beginning of the .htaccess file. (or if you need to increase just any single limitation, then just add the specific line on code.)
php_value memory_limit 256M
php_value post_max_size 64M
php_value upload_max_filesize 64M
php_value max_execution_time 300
php_value max_input_time 1000
Just place them like: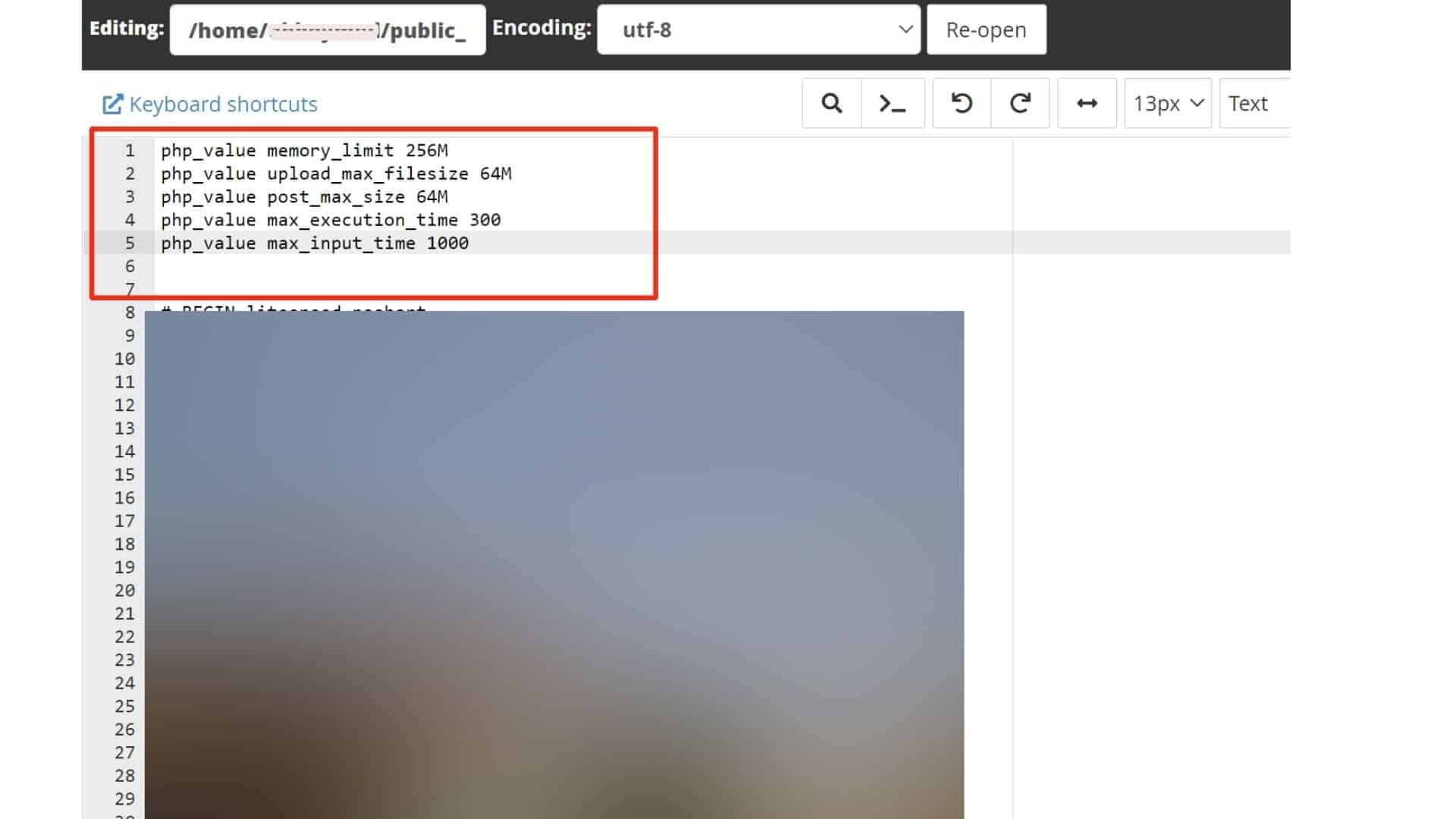 And Don't forget to press Save Changes.
Conclusion For WordPress Tips and Tricks
The final words about WordPress Tips and Tricks – (Conclusion)
I just shared some of the best WordPress tips and tricks that I discovered after my many years of WordPress experience and blogging life. And each and every day more and more features are coming with WordPress, every day hundreds of thousands of plugins are being updated and uploaded in the WordPress community.
I am sure that, Our team's WordPress tips and tricks will help your website to the next level in 2021. Even if you're a beginner or dummies and don't have any coding skills like PHP, CSS, or Js, you can apply most of them in no time.
I tried to explain all the elements that are shared as tips and tricks or hack to apply on WordPress. I will be hoping that will help you like I.
Try them out and comment below if these make your blogging life easier.
Do you know any other tricks or effective tips that you want to share with us in? Leave a comment and let us know. And if you have any questions about WordPress or SEO, feel free to ask me. I Reply.